Adopt a Spaniel or Flushing Retriever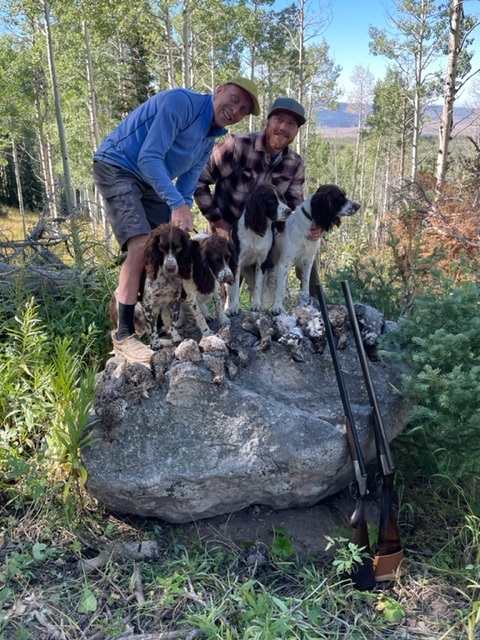 At SITFFR, our mission is to preserve our favored and fabulous hunting breeds through time and well into the future. Part of that mission is to insure all of these dogs get a good home and if still able, have the opportunity to pursuit what they were born to do… hunt. Or… for those dogs in need of a retirement home. We have created this web space to connect SITFFR members who either have a dog to donate to a good home or are looking to adopt a hunting and or a companion. Below are a list of qualifiers for both parties:
You are looking to donate a dog to a good home:
The dog you are putting up for adoption is in good health and is given with full disclosure.
You pledge to interview all candidates and select a family and/or a new owner that meets with all of your expectations.
Provide pictures of the dog up for adoption, with a description and your contact information to be used here in this web space to attract potential new owner(s).
In your interview process, you pledge full disclosure to all the candidates, including any bad behaviors or illness this dog has demonstrated. This will include veterinarian records and your training efforts.
You are looking to adopt a hunting dog or companion:
You pledge to offer a good home to your adopted hunting dog or companion and keep them in good health.
You pledge to train and provide opportunities for your new family member to pursuit what they were born to do… hunt and/or experience the outdoors often.
Provide a written request for information on the dog you are interested in along with a detailed description of the home and yard you are offering to your potential new hunting dog and/or companion, including all family members and the opportunities you will provide to take this dog hunting and/or outdoors.
Be willing to sign paperwork stating the above and providing documentation of this transaction for both parties.
DISCLAIMER: This service is provided in good faith to SITFFR membership to you and our favored and fabulous hunting breeds and is offered in the spirit of good will. By entering into the above transaction, you do so voluntarily and of your own accord. It is your sole responsibility to vet out the other party in this transaction and decisions made are between these two parties only. SITFFR is exempt from all liability, should this transaction not work out for either party.