Buttermilk Fried Pheasant Over a Bed of Grits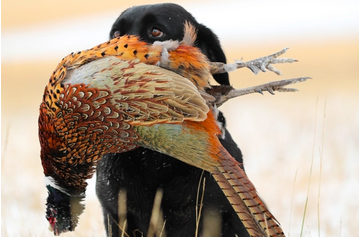 Ingredients: For the fried pheasant breast: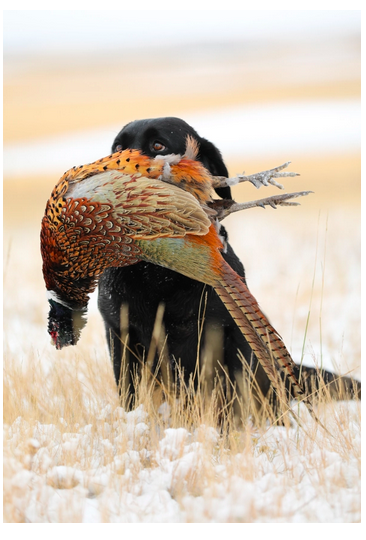 4 pheasant breast fillets
2 cups buttermilk
2 cups all-purpose flour
1 teaspoon salt
1/2 teaspoon black pepper
1/2 teaspoon paprika
1/2 teaspoon garlic powder
Vegetable oil, for frying
For the grits:
1 cup stone-ground grits
4 cups water
1 cup milk
2 tablespoons butter
Salt and pepper, to taste
Instructions:
Place the pheasant breast fillets in a shallow dish and pour the buttermilk over them. Ensure the fillets are fully submerged in the buttermilk. Cover the dish with plastic wrap and refrigerate for at least 2 hours, or overnight for best results.
In a large pot, bring the water and milk to a boil. Slowly whisk in the grits and reduce the heat to low. Cook the grits for about 20-25 minutes, stirring occasionally, until they are creamy and tender. Stir in the butter and season with salt and pepper to taste. Keep warm.
In a separate shallow dish, combine the flour, salt, black pepper, paprika, and garlic powder. Mix well to combine.
Remove the pheasant breast fillets from the buttermilk, allowing any excess buttermilk to drip off. Dredge the fillets in the flour mixture, coating them evenly on both sides. Shake off any excess flour.
Heat vegetable oil in a large skillet or frying pan over medium-high heat. You'll want enough oil to cover the bottom of the pan by about 1/4 inch.
Once the oil is hot, carefully add the breaded pheasant breast fillets to the pan. Fry them for about 3-4 minutes per side, or until they are golden brown and cooked through. The internal temperature of the fillets should reach 165°F (74°C). Fry the fillets in batches if necessary, to avoid overcrowding the pan.
Remove the fried pheasant breast fillets from the pan and place them on a paper towel-lined plate to drain any excess oil.
To serve, spoon a generous portion of the cooked grits onto each plate. Place a fried pheasant breast fillet on top of the grits.
Garnish with fresh herbs like chopped parsley or chives if desired.