Ardcaein Chase top Irish cocker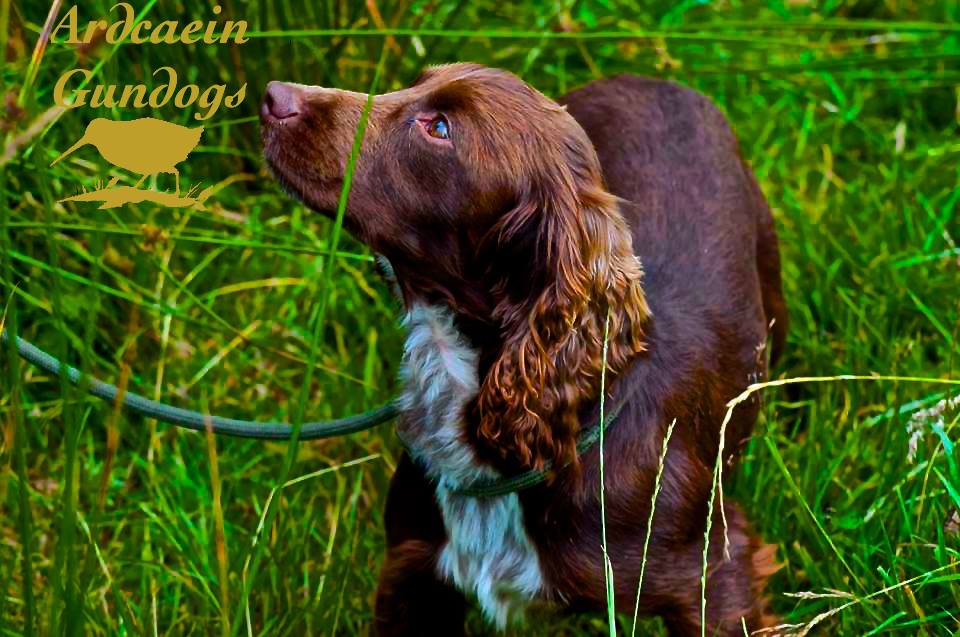 Cocker trials in Ireland up until the 2016/17 have been limited to around 5 trials but will increase to about 10 from September .So in order to compete in trials regularly we have to compete against the ess.
2015/16 season was a year in which Ardcaein cockers demonstrated that not only could they compete against the ess of Ireland but could give them a run for their money . Two litter mates where on the prize list throughout the season Ardcaein Chase and Ardcaein Charlie owned and bred by myself Mark Stewart and Chase was handled by my good friend Christy Hasson another litter mate Ardcaein Chance also won a trial in October 2015 handled by Ivan Wilson, probably the best litter of cockers produced in Ireland .
Bit of background on Ardcaein. Ardcaein kennels are situated in the north west of Donegal in Ireland overlooking the ajestic lough Foyle famous for the german uboat surrender at end of world war 2.Both myself and Christy have been involved in spaniels for more than 20 years and spend most of our time training/shooting on the surrounding hills in fact ARDCAEIN when translated ' beautiful height',our quarry being mostly snipe with a sprinkling of rabbits and pheasants.
The litter from which the above mentioned come from was the result of using Ian Openshaws FTCH Mallowdale gun on our FTW bitch Ardcaein Amy .Amy was a fast stylish winner sired by FTCH Danderw Druid who won a few awards before being injured ,it was while resting her that she was bred to Druid.
This litter proved themselves to be very good cockers winning awards regularly but it was CHASE who stood out the most .in his 1 st trial in September 2015 he competed against the springers and the only one to beat him was the top bitch in Ireland FTCH Sliabh Cushla who is something very special over the next couple of months chase was in the awards at every trial he run in .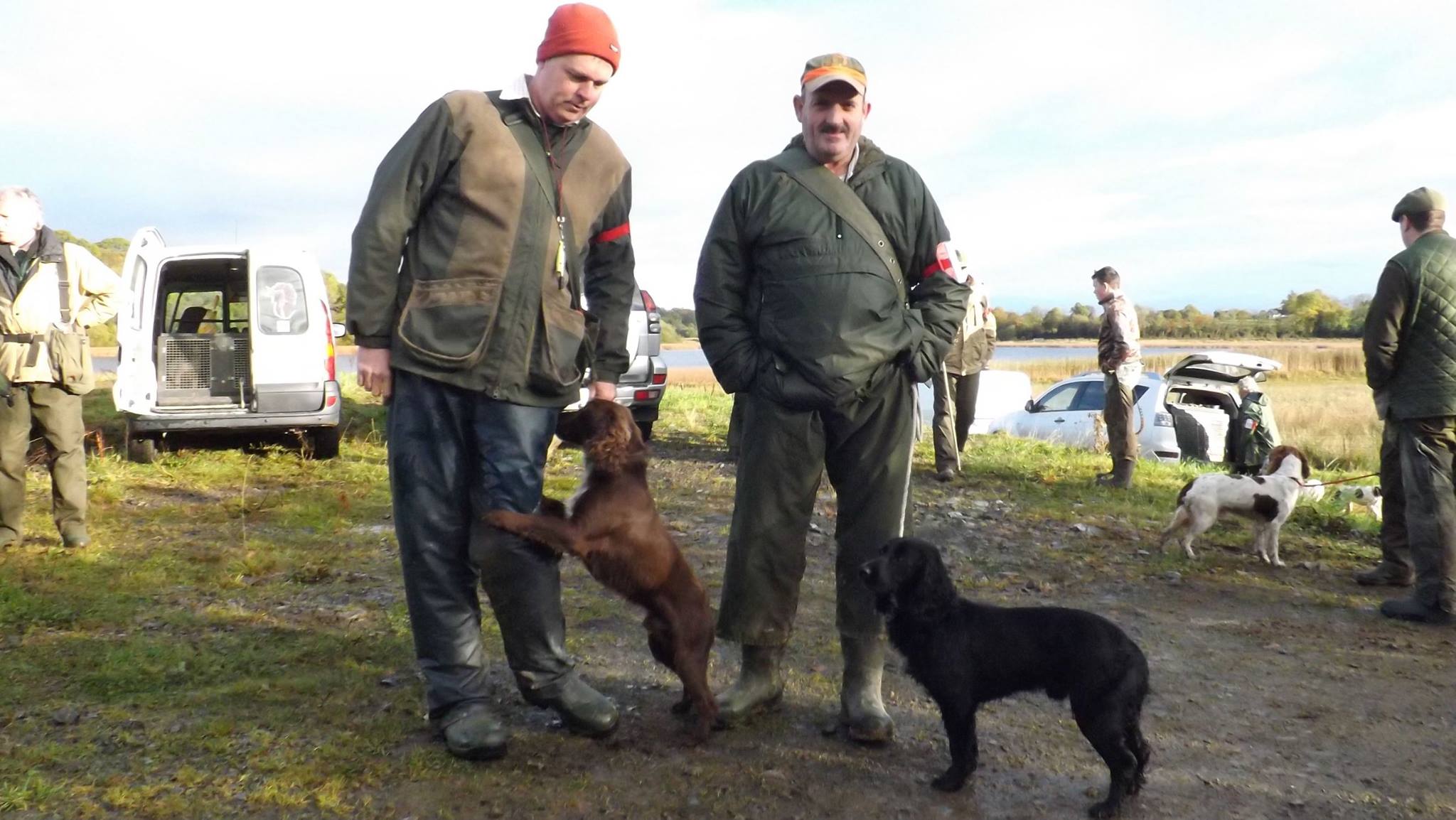 In January of this year we entered him in an all aged qualifying stake against the springers to be held on moorland in Gortin IRELAND. Gortin is a village in County Tyrone which hasn't changed much in last 200 yrs the land round in isn't very fertile and lends itself moreto sheepfarming than anything else ,but it has one thing that makes it special and that is the shoot that Ivan Wilson runs its wild its beautiful and it just screams im Irish lol.Ivan runs a super shoot with lots of walked up days on pheasant and partridge and he also give trials to local clubs .On the day Ivan was the senior judge most of the field had run in the irish championships so it was a good quality trial .on Chance's first run he had 3 finds and 2 birds retrieved with no fuss.His 2 nd run under senior judge was on heather with bracken and bramble which he hunted with power and style a hen bird was found and was missed by his gun only to be shot on the far side of the other line120+ metres away the judge was going to take him closer but CHRISTY took the gamble on the bird being marked as this is one of chases qualities one command and Chase was making his way out across the line were he disappeared from sight minutes later Chase is coming home proudly with a hen bird with wing down a nervous wait at end of the trial was uncalled for as he won on 'ice' in his summing up the judge said he made hairs stand on his neck when hunting and the retrieve was made look so easy . 5 days later we run him on woodland trial held on the estate where Game of Thrones is filmed and Chase turned it on again winning an open cocker stake in style picking a runner and eyewiping another dog in process putting himself well on the Throne .this was the last trial of the season and a quick tally of his results gave us the news that he had won the 'Ardcaein Cup' a trophy for the top Irish field trial spaniel a cup that's been won by ftchs and international ftchs in previous years.at the presentation it was a sad moment as Christy thanked everyone and said what made it special was that Chases mother had won her trial here but was unfortunately killed in a freak accident.She only ever had the one litter and it was a special one
So what next hopefully qualify for British championship and make ftch that would be the icing on the cake for all concerned.