Jerk Pheasant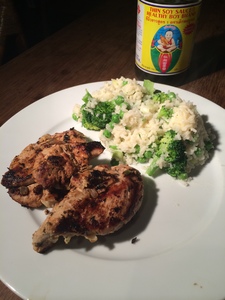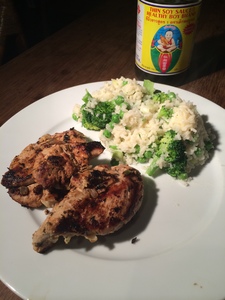 This recipe creation is taken straight from a chicken recipe, with a few tasty additions. Giving further proof that the majority of chicken recipes can be replicated for pheasant ones. The jerk pheasant worked like a treat, with the strong flavours of the meat going well with the rum and chilli of the jerk.
Difficulty: Easy
Serves: 2 breasts/person
Preparation: 30 mins (+12/24hr)
Cooking: 10 mins
Ingredients for the marinade:
Onion
Garlic
Rocket Chilli
Olive Oil
Chilli flakes
Thyme
Seasoning
Methods
Add a drop of olive oil and a diced onion to a hot frying pan. After a couple of minutes add 5 crushed garlic cloves and 4 thinly cut chillies (rocket or jalapenoes). As the onions begin to brown add a good table spoon of thyme, chilli flakes, salt and pepper, and then the main ingredient rum. I added a good 200ml of rum to the frying pan and it quickly began to work its magic.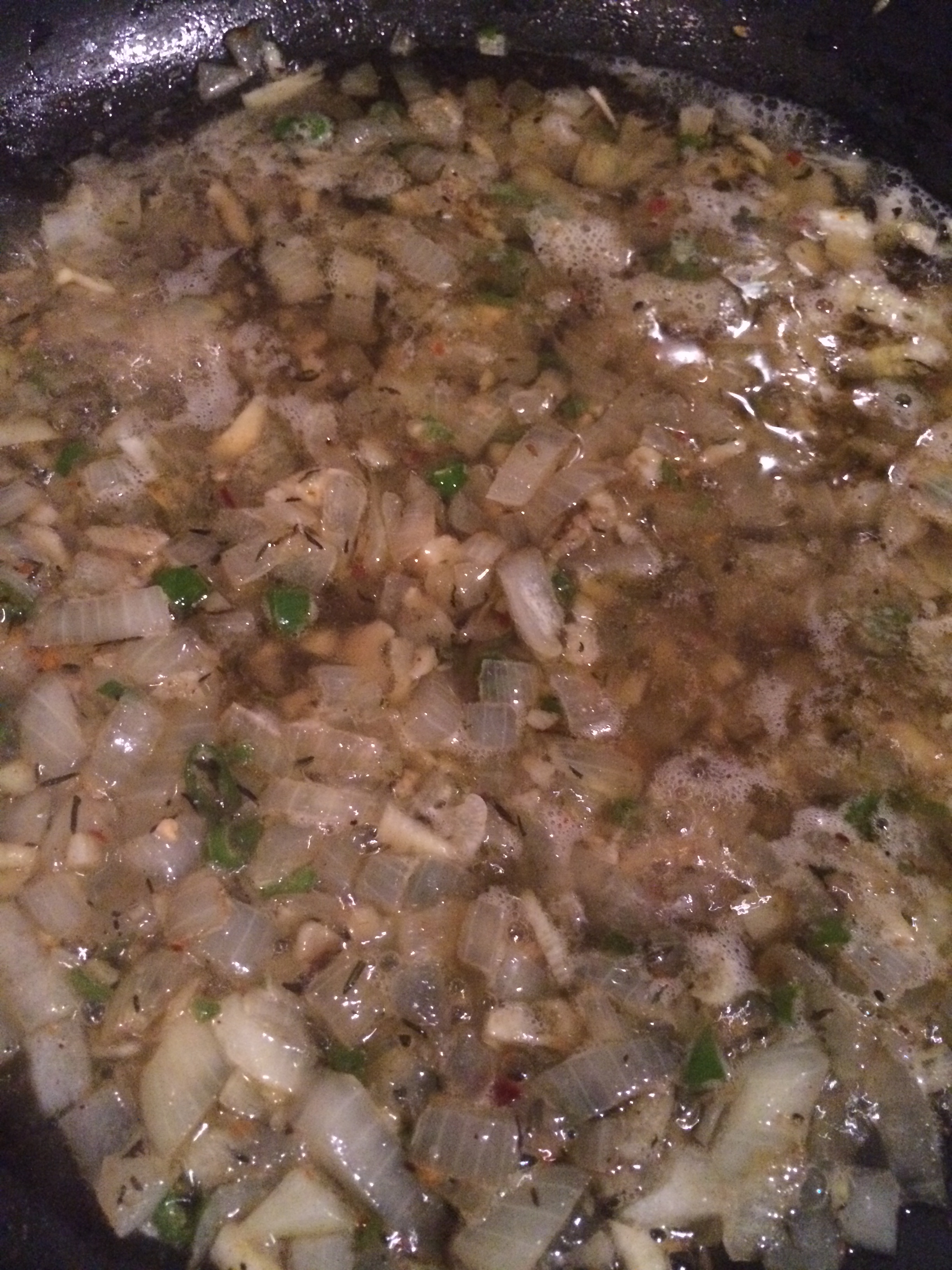 As the rum cooks, the sauce become thicker and golden. After five minutes turn the heat off and let the sauce cool down. Once cooled roll the pheasant breasts in the sauce and rub into the meat. Once sufficiently rubbed, pour all the breasts and sauce into a sealable bag, get as much of the air out and seal up to leave in the fridge for 12 – 24 hours.
The pheasant breasts will only take five minutes to cook on a hot frying pan, 2.5 minutes on each side. Add all the remaining sauce to the pan as well, for the onions will crisp up and give a good crunch. Leave the pheasants to rest for five minutes whilst you prepare the sides.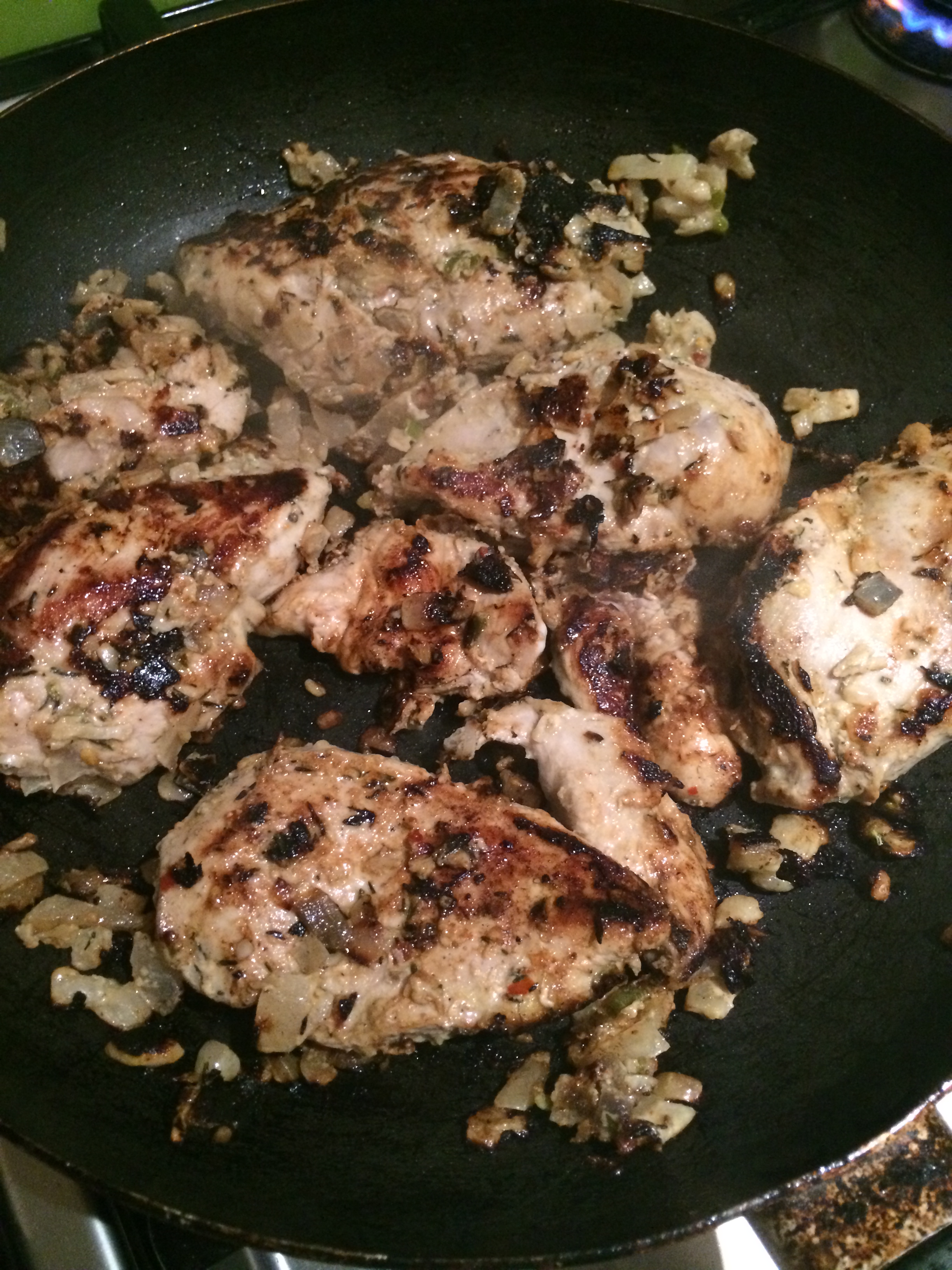 The jerk pheasant was served along side egg fried rice, peas and brocolli. The spice of the pheasant was epic, and I strongly recommend giving it a go.
(Thank you to: gametoeat.co.uk)